Medical Device Startups
Startups are the heart and blood of the medical device industry. They are driving innovation and making healthcare more effective and more personalized. Because of this, startups are well positioned for an emerging ecosystem of interconnected medical technology and services.
Investors see the enormous opportunities in improving healthcare and developing technology and services for a next generation healthcare ecosystem (see infographic below). But despite a lot of money, it's still very hard for medical device startups to succeed.
Setting Up a Quality System
Creating a quality system is fundamental for a medical startup because 1) it's the law, and 2) it ensures a safe, reliable product. While a good quality system encompasses best practices at a company and makes the most of each employee's work, a bad one hinders progress at every step in development and results in lots of frustrated employees.

Taking the time to create a good quality system–one that emphasizes good processes over documentation and focuses initially on implementation and training–is one of the secrets to building a successful medical startup.

Enormous Opportunities to Improve Healthcare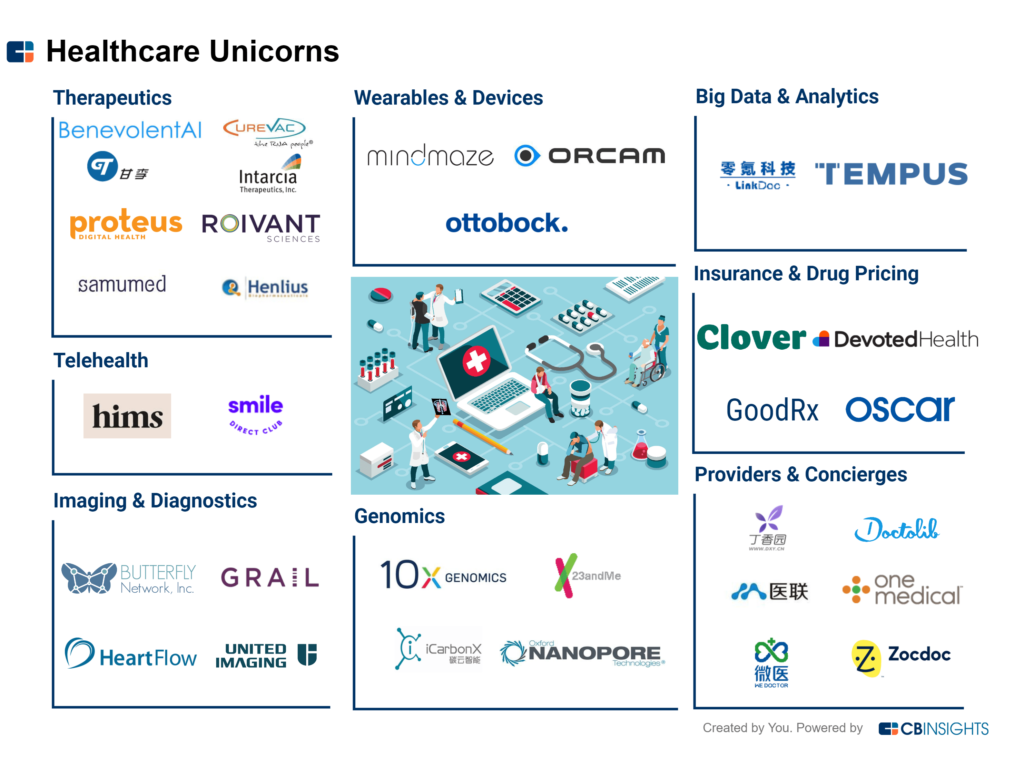 In their Q3 2019 Healthcare Report, CBInsight recognized:
37 VC-backed digital health unicorns (or startups with a valuation over $1 billion)
Increase in AI medical startup funding. For Q3 saw 103 deals for $1.6B. Medical imaging & diagnostics are the big winners.
Funding of European medical startups increased in Q3.
We notice them . . .
Expanding access to healthcare knowledge
Building communities
Advancing research
Driving personalization
Increasing accountability and visibility
Increasing interconnection and interoperability
In short, the artificial division between the worlds of clinical medicine and health and wellness is eroding. This growing emphasis on interconnection means that many familiar categories of standalone medical device products will become obsolete. Flexible medical device companies will be more readily able to profit from these changes.
Startups (being intrinsically flexible organizations) are well positioned to take advantage of these big changes. But even with good investment it's still very hard to be successful for the following reasons:
Long investment time needed for regulatory approval
Competing interests of different groups within a startup
Complex system of payments and reimbursements
---
Upcoming Events
Wednesday, February 12, 2020 Aaron Joseph is presenting "The Two Mindsets of Successful Medical Device Development" at MDM West 2020.
---
Happy Holidays from the team at Sunstone Pilot!